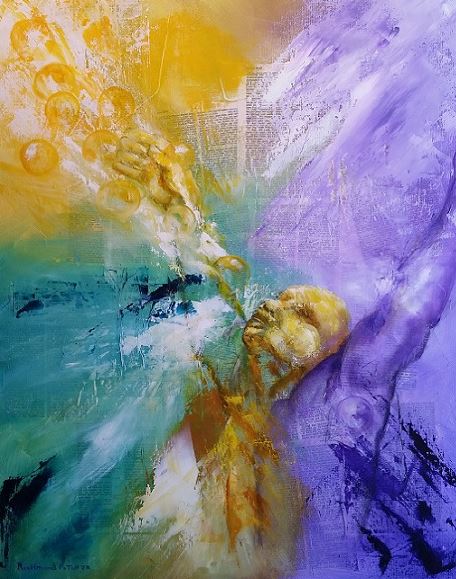 Revelation Rochester "Revealing the Artist Within"
Together local artist Richmond Futch, Jr. (shown below right) and Debra VanWert are bringing the healing joy of making art to our communitiy's homeless shelters.  Championed by RocCityART   and  Evidence Based Art | New York, the work is now occurring in workshops at St. Joseph's House of Hospitality and House of Mercy on Tuesdays and Wednesdays respectively.  Participants are provided art 'freedom', supplies and encouragement – all at no charge. But most of all, they are given a free and open space to express themselves and create and make art in an non-judgmental and positive environment. Ultimately, it is our intention to create paying pathways for these individuals to sell their art, creating a "hand up, by their own hand" where they will receive a substantial commission, like any other working artist. Once again proving what we already know. ART MATTERS.  For more information or to get involved, please call or email using the contact form on the Contact Us page.
A terrific article written from the perspective of someone living in poverty and finding solace through art can be found here
PROOF. ART MATTERS.