Where Science, Medicine and Art Converge
Nobel Prize winning Neuropsychiatrist Eric Kandal spent decades researching the effect of ART on the human brain.
His work and his book,  The Age of Insight: The Quest to Understand the Unconscious in Art, Mind, and Brain speaks directly to what we all instinctively know, art evokes emotion.  
Harnessing that emotion with your art purchases for corporate, academic and healthcare environments to encourage and support employees and comfort patients and family is the foundation of what we do.  Supporting staff by creating beauty within the work environment and by building community with artwork by local art and artists, whenever possible, makes us unique in the art house world.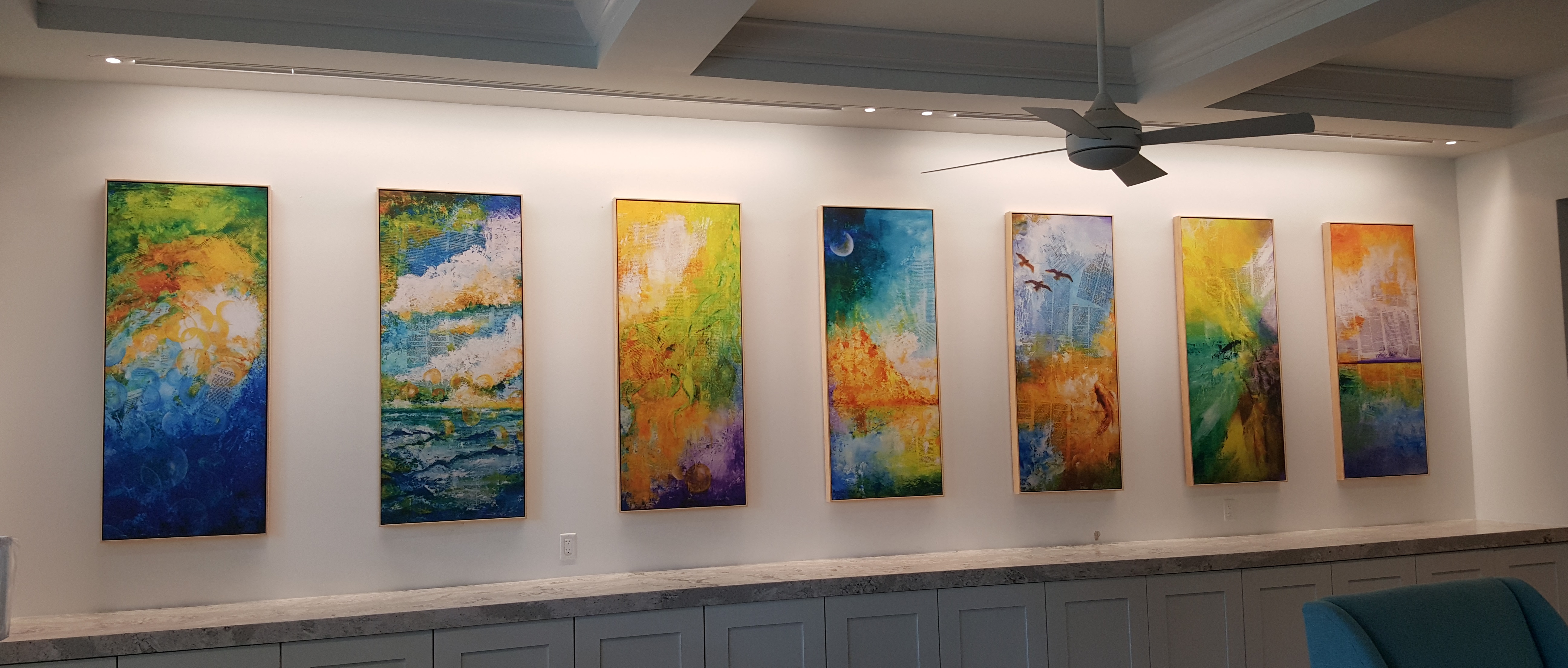 "7 Days of Creation"  – A new series based on the original acrylic works created by a talented RocCityART Artist, Richmond Futch Jr

The derivative series is now installed in the permanent collection of a faith based Florida health care system.